Hey everyone! Syniax here with more randomness! This time it gets crazy. I use to think my backlog in my ps4 and ps3 section was getting out of hand and eventually I added in Xbox One. Now it has increased ten fold and it didn't even cost that much! Sounded like a commercial here but I will explain.
So sometime ago my wife got me a PS2 with Final Fantasy Dirge of Cerebus…. Hooked it up to the tv and started going ham… This didn't really do much as far as my retro addiction goes but it sure was a start.
Eventually I decided I wanted to own the original PS1… and so I did… after that I race to get 3 epic games right off the bat and surprisingly they were cheap. Final Fantasy VII VIII and IX. Eventually I got a few more games but the library of games for that system was crazy so in due time I will eventually complete my collection again for PS1.
So eventually I was collecting random games for the PS1 and PS2 and it felt like I was putting myself together again. Long story short back when I use to live in Ocala, I use to actually own most consoles growing up. Nintendo, Sega, PS1, Original Gameboy. What happen was I had to stay in New York for a year not of my own choice and I left everything basically behind except my Gameboy Color…. Everything else burned down in a fire that started in my room with a short in the wall. Yep I was devastated to find out my  prized possessions were gone instantly.  Of course I was happy that my family was good to go but yea… When I got back all I had was a PS1 I had got from my family in New York and my gameboy color. I don't know what I did with the PS1 but that disappeared at some point. Moving on though!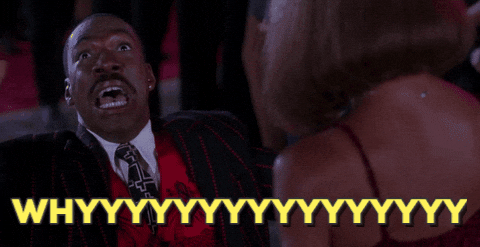 Next comes the part where the craze went in all thanks to my lovely wife. My wife one day decides she wants to treat herself. She deserves it. Hard working woman and always going through great lengths to make sure everything is on point at home and at work. So yea it was about time she actually treated herself to something. She got a samsung tablet. Pretty epic 10 inch tablet where she watches youtube in bed now. She also decided to treat me back to my childhood though that day.
She got me the N64 (Which I have never owned… and Only played 2 games Zelda Ocarina of time and Majoras Mask) and the original 1989 Gameboy! The N64 came with no games but I was so happy to get one… so excited to get a game or two the next day! I even looked for recommendations online from my friends on facebook…. apparently everyone I know was playing N64. I was playing Counter Strike at the time. As for the gameboy I found my old copy of pokemon blue and started to play! The next day I went out and got some games for the n64 and went ham!
Now I thought I was good for the time being… collect a few games that I really wanted to play back when N64 was going around… but my wife didn't stop there. One day she decided to get me the Sega Genesis. Sega Genesis was pretty much my kid stage of life console along with Nintendo and Gameboy. PS1 I would say was my teen years and at some point I had a PS2 but not many games because I was addicted to the internets and mmo like games. Happy with the Sega I decided on building my library even further… my mission to collect pieces of my child hood and even pieces that I never got to experience for myself. This is when I found the Gamecube!
Of course on our journeys we got other items such as Super Mario 64…(Never played) and Superman along with a gameboy color for my wife and Tetris. I will also complete Xenosaga Episode 1  2 and 3 in time.
Anyways that's what I've been doing with my time and I decided to reinvent my channel a bit to basically support these retro games. Its fun playing the new games from time after time but I really love the experience I have playing retro games. My channel saw more growth over time playing the old school resident evil games vs when I decided to play Destiny 2 which at the time was a popular game but of course the community I had didn't want to see Destiny 2. They wanted more of the old school concept… Lost out on most my viewers because of it. I feel that I get a better response with retro and the community are better people overall. So I will continue to play retro and we shall see how this goes over time. Anyways I am out! Enjoy and always remain epic!