Hey everyone! Syniax here with another blog/half-ass review on the game Resident Evil 2. I remember when around the time Resident Evil 2 Came out the only games I cared about was Final Fantasy games and Resident Evil games. I was so obsessed with the ins and outs of both of these franchises. I could go on and on about Final Fantasy but this blog today, it's about Resident Evil.
I remember playing the original one on the Playstation one and thought this was one of the greatest games of all time. When they finally released Resident Evil 2 I had to get my hands on it. I begged with my grandmother to get me this game for the longest time but I did the same thing I did with Final Fantasy 7 and was use my allowance to rent the game to death and have the guy at the little video store just give up on me and give me the game with all the inserts and case. The same thing worked for Resident Evil 2.
I remember playing this game over and over and trying to see if I can beat my original time and a friend of mine was in a league of trying to do the same. Trying to finish the extra modes including the Tofu one. Now fast forward into 2019 and they released the remake version and wow, just wow! I am truly amazed at how they redid everything from the ground up and basically kept the game intact. What did bother me though was some of the small things that I wanted to see in the remake but what I thought at the time didn't really make it. Such as the shotgun guy. Apparently, he makes a whole new appearance that I won't spoil.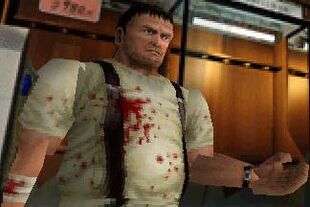 The gameplay of this game is amazing. It almost feels exactly like playing Resident Evil  7 but in the third person. The reason why would have to be the RE Engine that is being used. UI and movement are basically the same. You can't move to fast and keeps it at a certain pace just like Resident Evil 7. What they kept from Resident Evil 7 was the lighting and feel of an actual horror game. After the previous installments of Resident Evil 4-6 going into the direction of an action horror game. You couldn't help but miss the terrifying moments of Resident Evil 1-3. Luckily with this remake, they brought it back and we can only hope for more down the road.
The story is practically the same with a few things changed around for a smoother experience. The part I really loved most about this game was how it captured the same game back in 1998 and was able to put it on a modern level that fans and newcomers can both enjoy. Capcom has definitely set the bar when it comes to remakes. Hoping that Nintendo takes notes on that remake of Link's Awakening. In my opinion, they should have done a BOTW look with Link's Awakening storyline and randomness. I completed this game and I still go back to it from time to time to play because it is so good. I should concentrate on my backlog though.
The next game that was in my backlog was Ratchet and Clank but being that I love to procrastinate, I finally got to writing this blog and now I gotta write Ratchet and Clanks blog soon after since I already beat that game.  The game I am actually playing as game #5 is Minecraft Story Mode. Stay tuned for another blog with yours truly. Always remain epic!